All Grown Up Part 2 | Elizabeth Thorn | Delirious Hunter
Jul 17, 2015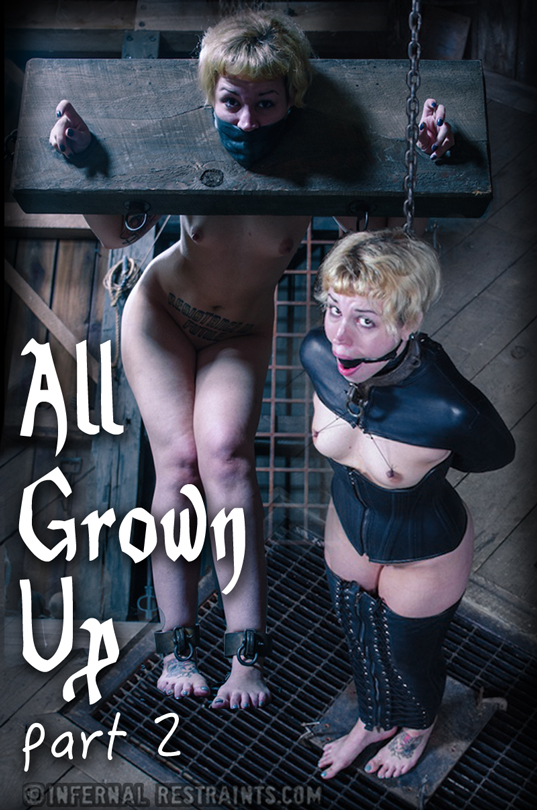 Elizabeth Thorn has been locked down all day by OT. She used to tease him when they were younger, but now she's visiting her friend, Delirious Hunter at the farm and something about OT has changed. She made the mistake of offering herself to him without finding out how he was going to use her. Now she wishes she had a chance to take it back.

Delirious is looking for her, Elizabeth can hear her asking all of the wrong questions. She thinks her friend left without warning, but while she's fretting over how Elizabeth could be rude enough to leave without saying good-bye, she is stuck under the floor boards, bound and gagged.

There is more that Elizabeth doesn't know. She thinks that Delirious is going to help her when she finally finds her. That's not the way this works. Delirious has been delivering her hot friends to OT for a while now. The only reason she is mad is that OT lied to her to keep Elizabeth all to himself. Once he starts to share all of that is forgotten and Elizabeth has double the devious doms to deal with.
All Grown Up Part 1 | Elizabeth Thorn | Delirious Hunter
Jul 10, 2015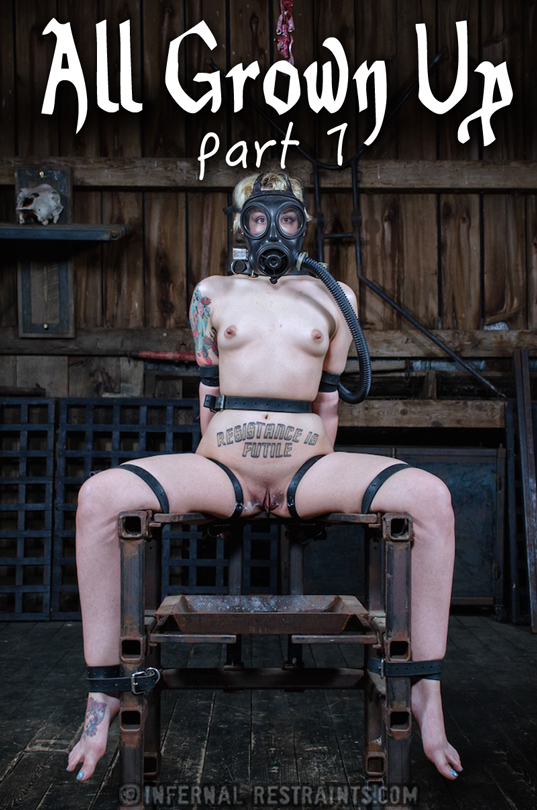 Elizabeth Thorn is crazy about cock. She's always on the look out for some cute guy to stuff her. She sees OT while visiting her friend Delirious at the farm. He knows exactly how to catch a slut like this. Rather than running up to her he plays it cool, acts like he is shy. She takes the bait, coming over to talk and flirting shamelessly. When he asks her to follow him into the barn she probably thinks it is for a roll in the hay. That couldn't be further from the truth.

Elizabeth spent years ignoring OT. She has gone to bed with almost every other person she's met, including his sister, and never once thrown him a second glance. Now she's going to pay for it. He has years of pent up frustration ready to explode. He is going to have to release it slowly. She probably still thinks she's going to get fucked. We've got news for you, girl. You already ARE fucked. You just don't know how hard.
Fetish Pup | Delirious Hunter
Jun 26, 2015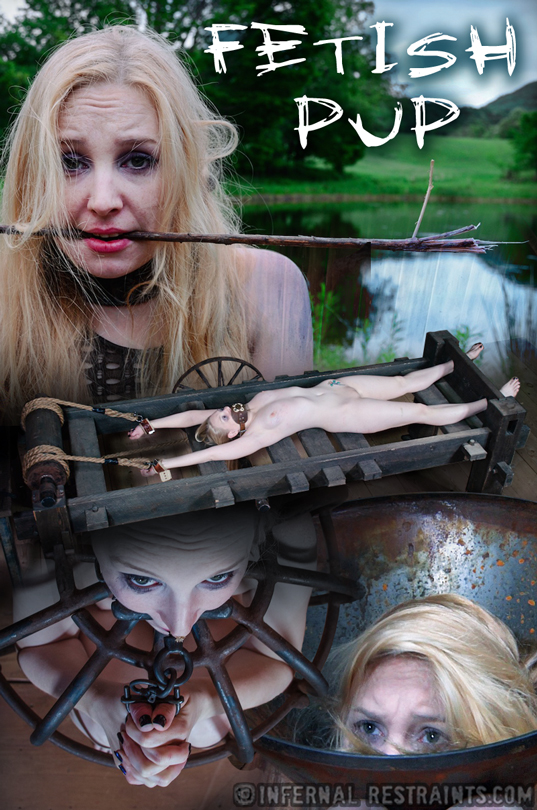 Delirous Hunter thought she was into fetishes. She showed up on OT's door step wearing some fancy leather collar and sporting an outfit that screams "FUCK ME!" The only problem is that she never found out what OT was into. He's got fetishes, too. They don't involve just holding her down and sticking his dick in, though. Where's the fun in that?

Instead OT is going to enjoy Delirous in other ways. She'll be screaming for mercy, swearing that she isn't into it, but a quick check between her legs says otherwise. The pussy never lies. Delirious is wet, ready to receive, and it doesn't matter what words come out of her mouth, though. OT just has one thing he wants to hear. He'll stop with the whipping and caning when she agrees to stay with him as his slave. She doesn't take very much convincing.

Her time with OT isn't her favorite. She's locked in a cage but he makes sure to take care of all of her needs. She may think that the time spent in metal bondage is the worst, but she is in for a few surprises when he finally lets her out. Her muscles are sore and stiff from her long time locked away. He's going to help her stretch, with a little help from the rack.
[Archive] Love Hurts | Delirious Hunter | Rain DeGrey
Feb 9, 2015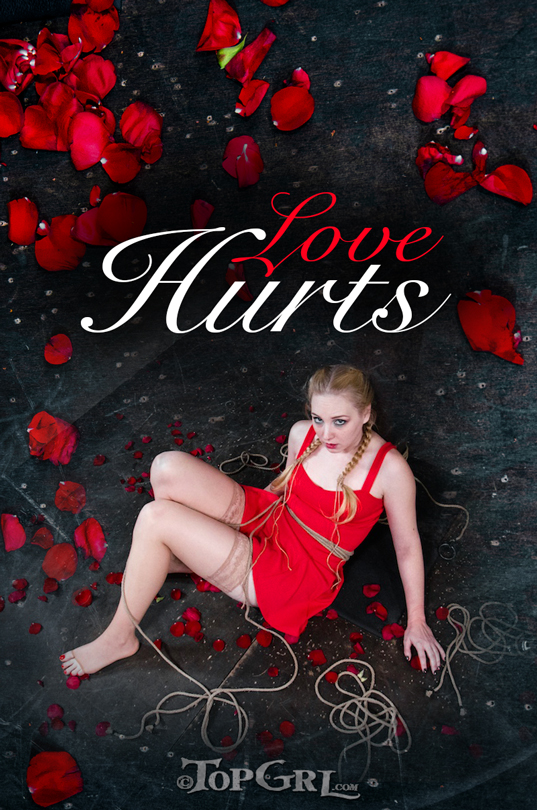 Delirious Hunter had such a good idea for a grand finale that we couldn't just let it go. She came to us pretty much begging for the most intense girl-on-girl BDSM experience. Her exact words, actually, were, "I can't wait to be an absolutely screaming, writhing, moving mess."

Rain DeGrey doesn't take challenges like that lightly. She has been known to take girls to the absolute limit of their tolerance before bringing them to the most amazing climax of their lives. Rain isn't just professional, she is an ace when it comes to getting girls off in bondage. Just ask Delirious, when she has recovered enough from having her mind blown to form a coherent sentence.
Play with Me | Delirious Hunter
Feb 6, 2015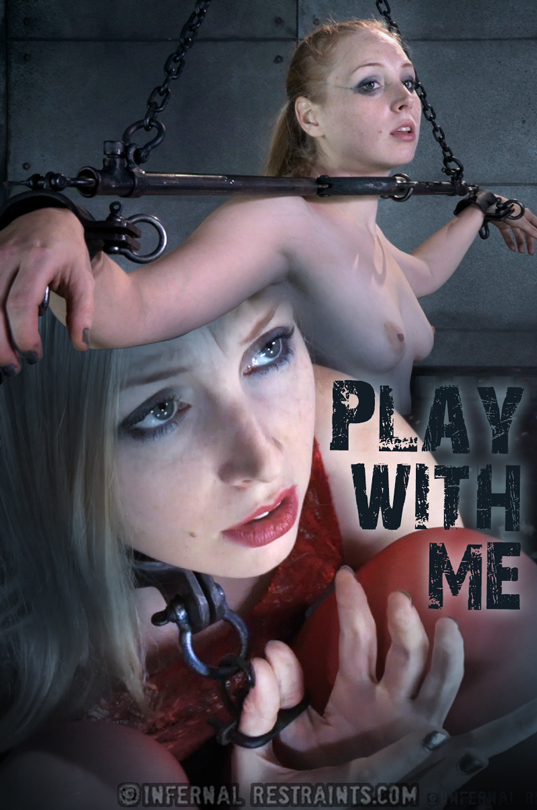 Leaving a girl alone in the middle of a room hardly seems like torture, but for Delirious Hunter it is as bad as anything we could come up with to do to her. For one it gives her time to think about what is coming, leaving her both terrified and more than a little wet. Second, Delirious is a girl who loves attention, torment and bondage. Leaving her alone for a second reminds her who is in charge here.

Delirous is great. She's hot, willing, ready. But she could be better. For instance, her outfit is sexy as hell, but it gets so much better when O.T. starts tearing it off. Her body is amazing, but it looks so much nicer when it has a few bruises for the rough corporal punishment. Her attitude is fine, but when she is pushed into subspace she goes from a woman who wants to feel the hard bondage and discipline, to a plaything that NEEDS to feel it.